In order to sign up to the SoftOne Training Services platform, you need to submit a signup application form.
By selecting the creation of a new account in the address https://learn.softone.gr you will be redirected to the signup application form.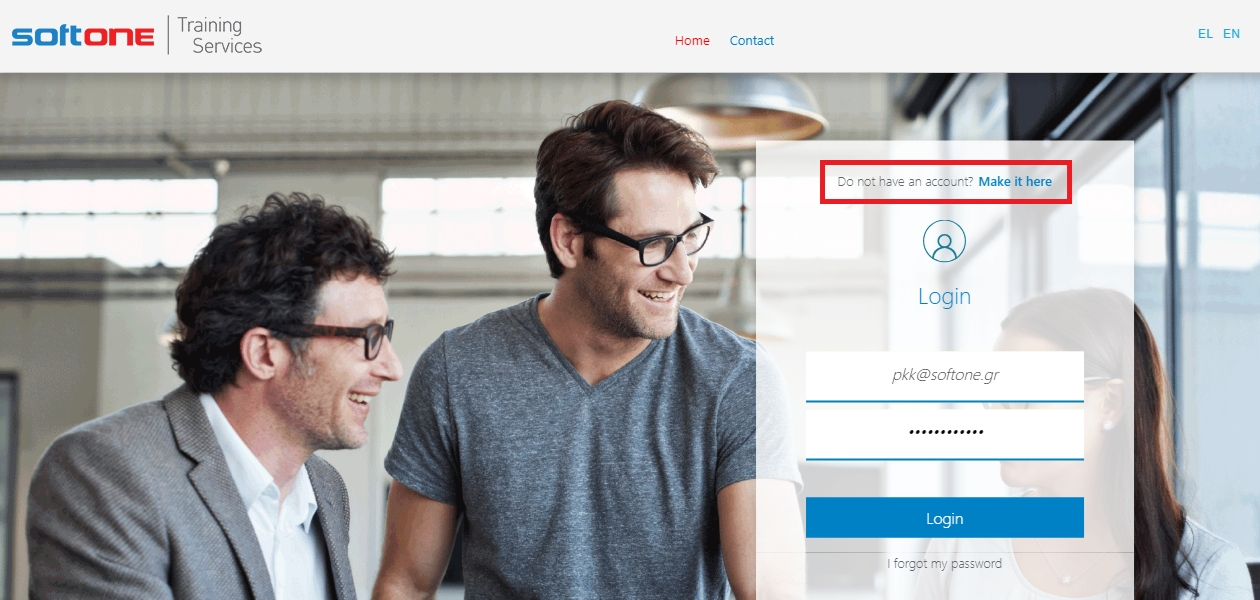 Fill in all of the form's fields, and add a recent picture of yourself in the "Picture" field. As you may know, the picture is used in order to identify you when participating in a SoftOne Certification exam. Next, click <Submit>.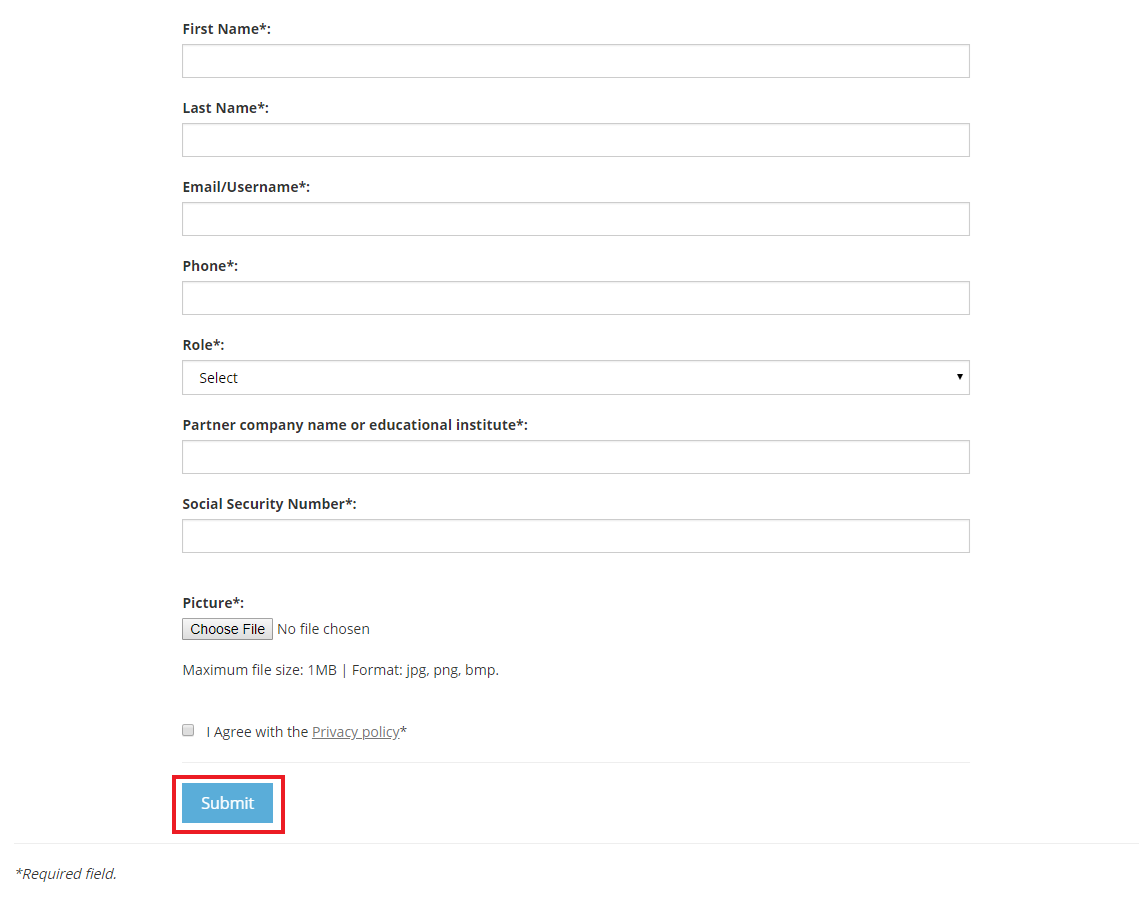 The message below will appear when successfully submitting your application.

The maximum waiting time for the approval of your application is 48 hours. In case that any wrong information is found in your application, a SoftOne representative will contact you. Otherwise, with your application's approval, you will receive a relevant message.